Check Processing
.
Process a check using an external machine.
Some machines will accept the check, void the check and you hand the check back to the customer. If that is the case select Payment Type E-Check. Click OK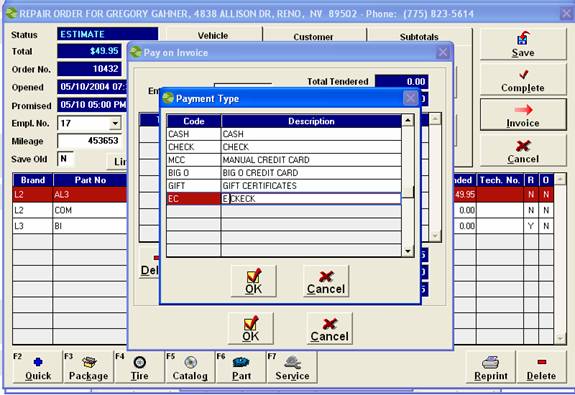 If you keep the check and the check will be counted in your drawer
Select Payment Type CHECK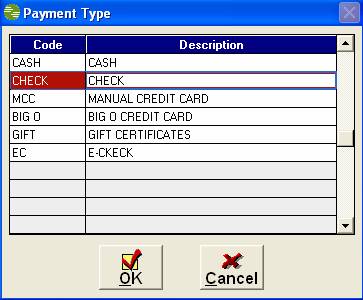 Enter the Check number
Click Authorization No.
Enter the authorization number in the Call for Check Approval box. Click OK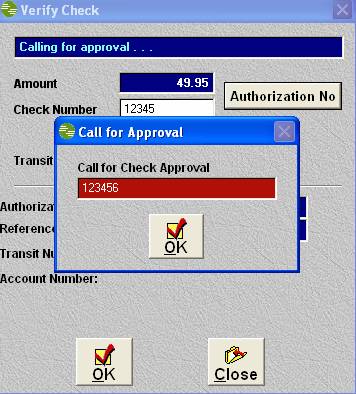 Click OK and Invoice