Receive / Process Deposit
Receive a deposit for items that will be billed at a later date.
From Main Menu Click Administration
Select Roa / Deposit

Enter the Customer
Enter the amount of the deposit
Enter the Pay Type, Cash, Check, Credit Card etc…
Enter the Trans Type   DEP
Click Post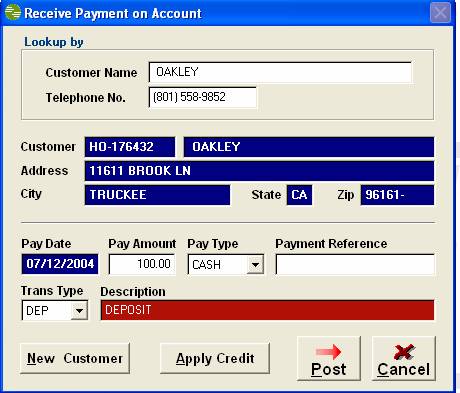 Applying a deposit to an Invoice.
When a customer has a deposit entered in the system.
The deposit screen will display when you invoice a ticket.
If you wish to apply the deposit to that invoice (Click A Check Box)
That amount will be applied to that invoice. If there is a remaining balance select the pay type and process. If you do not want to apply the deposit to that invoice click cancel and proceed as normal.