Monthly Updates for Activant Catalog
When your monthly update arrives from Activant, log out of programs on the A
System ( the computer you cash out on at end of day ), put the DVD in the DVD
drive and wait about 10 seconds.  If a window pops up like below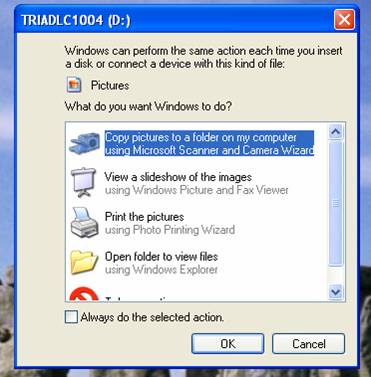 Click the Cancel button to close the window.
On you desktop, locate an Icon like this

Click the icon to bring up the update screen Make sure the check box labeled
Extract Graphic Files is not checked, then click Start button. You wil be notifed
When updates is complete and remove DVD.